Introducing CrunchPrep, the rigorously tested, comprehensive course to improve your GRE score in just 60 days. Guaranteed.
CrunchPrep gives you the flexibility to study only what you really need, the confidence to face any question on the GRE and the freedom to control your own study hours.
Including the proven, step-by-step formula that takes you from "below 300s" to respectable 310s. And the tested learning systems to identify your weaknesses and turn them into your strengths.
Finally, the "all-in-one" course that just works:
Even if...you are a busy student or a working professional
Even if...you took the test already and want to score higher
Even if...you're overwhelmed with no idea where to start
And yes...especially if you want to increase your GRE score by 5 — or 6 — or even 10 points with the help of expert trainers.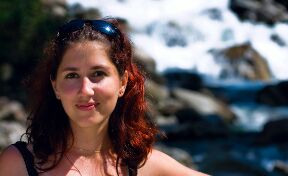 "Definitely recommend this course to anyone who's planning to take the GRE. I was a total newbie to this and the course helped me a lot by making me feel comfortable with the test and its sections. I was soon familiar with all the tricks and secrets that you shared in your strategy lessons. I loved your verbal strategies, and the fact that your verbal lessons are so well designed for people like me. My accuracy on verbal questions and especially the triple blank questions, started to skyrocket only in a couple of weeks. THANK YOU!"
— Stephanie (327/166V)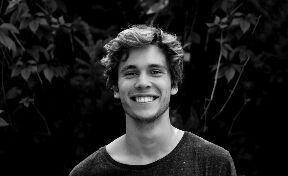 "I chose to study with CrunchPrep because I wanted someone to take care of everything else – like my study plans, my schedules, my test day strategies, my performance analysis, my weak areas, etc. so I have only one thing left to do – which is to study. That is one thing I think helped me a lot. Went from 322/159Q to 334/170Q in about three weeks, and I have no doubt at all they had a lot to do about those scores. The huge number of questions with which I could test myself is, simply put, the best way to study. Definitely a 10/10 course."
— Daniel (334/170Q)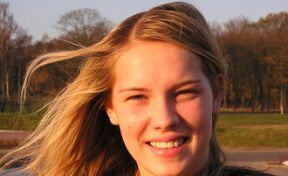 "CrunchPrep is such an excellent platform. If I could go back in time, I would have signed up on the first day of my prep. But even the one month that I used this course for, was more helpful to me than the four months of my self-study. The confidence of having an experience mentor by your side really helps you prepare well. Thank you for being with me and patiently answering all my doubts. Anyone who knows nothing about the GRE could reach their dream score using CrunchPrep. I know it because I've been through it."
— Pamela (319/161V)
World's Most Comprehensive GRE Course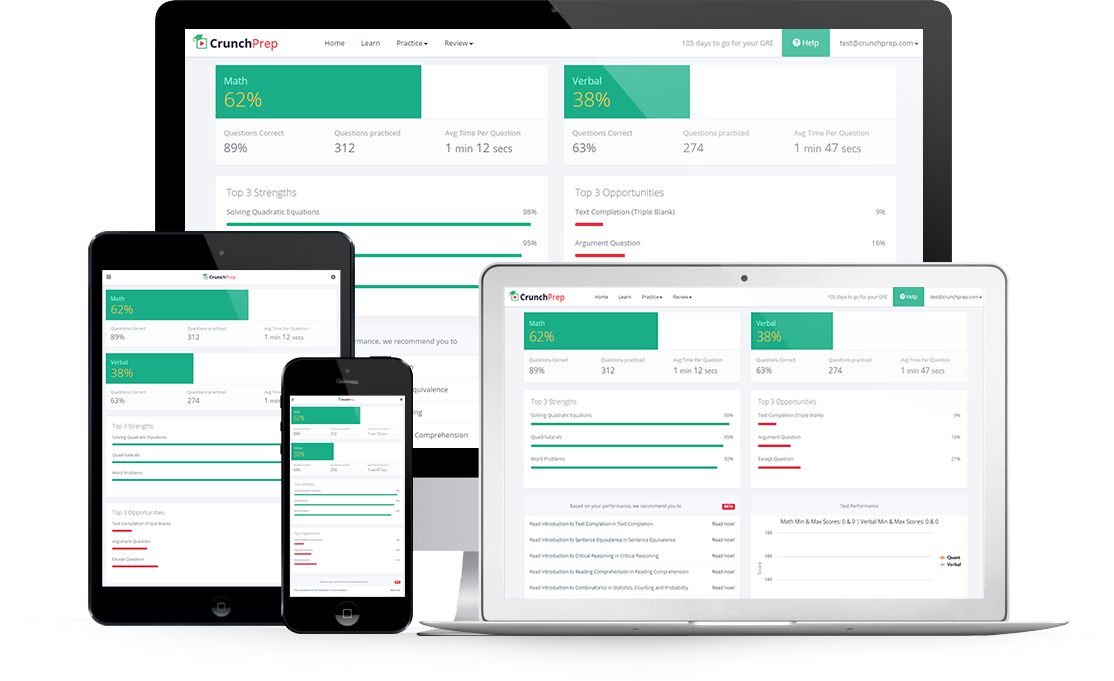 CrunchPrep is a rigorously tested, comprehensive course to rapidly improve your GRE score by 5 or 6 points in just 60 days. Guaranteed.
You'll get over 200 VIDEO lessons designed by GRE experts, that cover EVERY single topic in great detail so you can understand the GRE in and out.
You'll get over 250 strategy lessons for last minute revision.
You'll learn the exact strategies, frameworks, tactics, and examples of how to confidently solve any kind of question on the GRE.
And you won't just improve by 1 or 2 points. Using the advanced concepts and techniques that you will learn in the course, you'll be able to score as high as you want to.
How is CrunchPrep different?
The world's only course optimized for non-natives and the only course that is 10x more effective than books.
What makes the CrunchPrep GRE course stand out from all other GRE prep courses?
Our adaptive and practical approach to learning is certainly one of them. Our students tell us they love how it enables them to stay engaged throughout the course and how we make it so easy to take what you learn in the course and apply it directly to GRE problems that are just like what you will see on the real exam.
And the CrunchPrep verbal module is unlike any other. We have created from scratch, a robust course, filled with easy-to-understand concepts, and actionable strategies and techniques.
We created the world's first RC course that teaches you HOW to read a passage, details the seven kinds of RC question types, the eight types of traps that you should avoid and outlines a systematic process to arrive at the main point.
Also no other course includes an ENTIRE module on Vocubulary Building which includes more than 1500 flashcards with contextual usage examples to help you remember obscure words easily.
We make every minute matter. Because every GRE point counts.
| Course Details | CrunchPrep | Magoosh |
| --- | --- | --- |
| Video Lessons | 200+ | Yes |
| Text based Strategy Lessons | 250+ | No |
| Practice Questions | 2000+ | 1000+ |
| GRE-style Practice Test | 6 | 3 |
| Reports & Analysis | Advanced | Basic |
| Vocabulary Flashcards | 1000+ | 1000 |
| Math Flashcards | 500+ | 400 |
| AWA Essay Assistance | Yes | No |
| Study Plans | Flexible to your schedule | Standard study plans |
| Expert Assistance | Quick, priority support via Email, live chat, FB Messenger, and Whatsapp | Email only |
| Repeat course for free? | Yes | No |
| Score Improvement Guarantee | +7 points | +5 points |
| Cost | $ 69 | $ 149 |
Over 40% of our students have scored 315+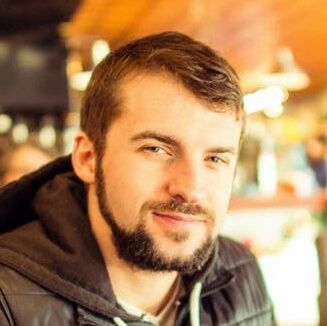 My score was 317 and a really do owe it to CrunchPrep. It was a great program that kept me on track and I've already recommended it to several of my friends who are applying to graduate programs. I've been accepted into my first choice PA program and I have no doubt scoring 14 points higher than their average had something to do with their decision. I thank everyone at CrunchPrep for making high education a little more obtainable. Thanks a ton! - Kyle (317/160V).

Flashcards for vocab were really useful and relevant. I like the fact that CrunchPrep has a wide range of questions and once you solve them, you can see your strengths and weaknesses and can change your study plan accordingly. Coming to the Quant section, I can say with full confidence that you won't get a better material anywhere else, mostly because the questions are exactly like the ones on the GRE. I scored 323 (Q168, V 155) and AWA 4.5. And I would be very disappointed had CrunchPrep not existed - Kaushal (323/168Q).

CrunchPrep was top notch. I think it is one of the best courses out there. Those verbal strategies are unparalleled. So many techniques and shortcuts that a lazy student like me would definitely appreciate. There are also plenty of hard level questions for every topic, so even those who are looking for advanced practice will find CrunchPrep super useful! - Reese (322/166Q).
Inside the CrunchPrep GRE Course
CrunchPrep includes a beautifully organized set of over 200 video lessons, over 2000 practice questions, 1500+ flashcards, upto six full-length practice tests and case studies, worksheets, and lots of surprises.
Learn From The Most Comprehensive Material Ever
Watch comprehensive video lessons created by experts as many times as you need, and get a complete understanding of every concept that is tested on the GRE.

The amount of detail the lessons provide, and the plenty of practice questions that are available, are the two things that I liked the most. The tips and strategies on breaking up sentences in TC, forming logical structures in RC, and guessing word meanings, have helped me a lot. The high frequency flashcards were also very helpful and fun to learn. I owe my verbal score to your lessons - Nikhita (327/170Q).
Learn Advanced Techniques From Strategy Lessons
Learn powerful strategies for every section and question type that the GRE tests you on and prepare like a champion.

I have learned so much from CrunchPrep already. I have been struggling with Quant for a few weeks now, and CrunchPrep looks like a master class course for the GRE. I learnt how to do a number of different things that I didn't know how to do before. I owe my 165 in Quant to CrunchPrep. - Margaret (322/165Q)
Study Vocab Flashcards With Mnemonics
Learn over 1000 high frequency GRE words, and 500 most important math formulae using our super-efficient and powerful flashcards.

CrunchPrep completely changed my outlook towards GRE verbal and made it easy for me to score higher. The flashcards were very fun and useful to me since I could learn them all the time, anywhere I am. Prior to CrunchPrep I never knew that Reading Comprehension could be so simple. Now, for me it is the easiest section to master. My verbal score alone shot up by 8 points in 2 months - Dwight (318/161V).
Customize Your Practice As You Want
Take unlimited practice sessions from over 2000 questions. Choose from specific lessons and question types, pick difficulty levels or switch to adaptive mode.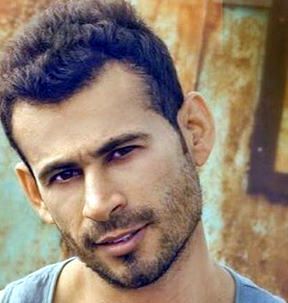 I think about CrunchPrep that it is a single place where all information related to GRE can be found in very systematic manner covering all topics, and questions for practice are really excellent, the flexibility to adjust levels of difficulty for exercise is a fantastic feature, which gives an opportunity for students like me to test the level of expertise in a particular topic. It has been very helpful and can be effective in faster preparation when compared to other options. - Pankaj (320/163Q)
Take The World's Most Realistic GRE Practice Tests
Our practice tests are powered by artificial intelligence, guaranteeing you the most realistic GRE questions and the most accurate scores.

The math questions on CrunchPrep were tougher than the GRE, which helped me prepare really well. They were so tough, I actually scored higher on the GRE. I like the way every question was explained well in the solutions, along with the shortcuts. Thanks to your tests and quizzes, I felt well prepared before the test day, ready to take the challenge, and did not experience any stress - Claire (324/164V)
Know Exactly Where You're Going Wrong
Set targets, keep performance on track and continue to improve your score. Spot performance trends at a glance and identify weaknesses.

The strategy lessons were excellent, and very clearly explained complex math concepts and RC passages. Also, I initially did not think your statistics would help a lot, but the more questions I solved, the more I realized how incredibly useful the review system is. I could clearly understand where I am going wrong, where I should increase my speed, etc. It was really helpful to me - Chelsea (331/167V)
Get unlimited help every step of the way
You're never alone with CrunchPrep. We've done everything we can to structure this course in a way that gives you the absolute clearest, shortest, and most direct path to phenomenal results.
But the fact is that you and your skills are both unique, and that means that you are likely to have unique questions. It's just natural.
Think about it. Being able to turn to experienced people and get expert help. That access is priceless and can literally save you lots of time and energy.
That's why every single student in the CrunchPrep GRE Course will receive *unlimited* personal support at every step of their prep.
And yes, we really mean unlimited.
Many other programs promise great support, tell you they are just an email away... and then take weeks to get back to you, bringing any progress and motivation you had to a grinding halt.
(Or, in many cases, "support" just means there's a forum or Facebook group!)
Not here. Not us.
You can tap the experience, best strategies and mental frameworks of experts who have scored in the 99th percentiles themselves and helped hundreds of students score too.
We are 100% committed to your success.
And we don't just say you'll be getting unlimited support, we live it.
The entire CrunchPrep team is built around being able to give personalized, hands-on support to every single student we have.
And when we mean support... we mean SUPPORT.
You will be in good hands with our expert team by your side.
All questions are answered within 24 hours, and most are answered even faster, so you never have to worry about stalling because you're stuck and there's no help in sight.
Anytime you need help, we're available. You can reach out to us via email, live chat, Facebook Messenger, and Whatsapp.

"I had no idea on where to start and how to manage my prep, with the confusing concepts in math and verbal. But you helped me design a study plan, which was incredibly helpful in structuring my study. I followed it blindly, and thanks to you, I got a 318. I don't think it would have been possible without the preparation time"
— Daryl (318/157V)
Join the CrunchPrep GRE Course Today
An UNBEATABLE Guarantee:
Try "CrunchPrep" for a full
7-Days, 100% Risk-Free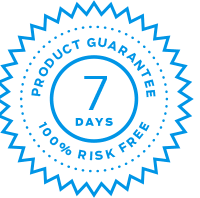 Try the entire CrunchPrep course. If you don't LOVE it, you will get 100% of your money back.
Let me tell you exactly why we're offering this unbeatable guarantee.
We're confident that this material works. We only care about developing super high-quality material full of proven strategies and techniques, and more that you can't find anywhere else.
That's why my blog is being read by over 2 million students per month.
And that's why we know that the CrunchPrep GRE course works, and works well.
It's simple: Take the course and see for yourself. If it doesn't work, email us, prove you did the work, and we'll refund you 100% of your money.
We ask you to show you've done the exercises because we know how powerful they can be when applied. We insist that you commit to taking action if you want the results from this course. We've spent hundreds of thousands of dollars developing the material in here, and we want you to use it all to improve your GRE score — and get into the University you want.
YES! Count me in!
1 Month Complete Course
$

49

$
49
Limited spaces available
Over 250 Video Lessons
Over 2000 Practice Questions
Over 1500 Flashcards
Up to 2 Full-length Practice Test
1 Months Access
Unlimited Personal Support

6 Month Complete Course
$

69

$
69
Limited spaces available
Over 250 Video Lessons
Over 2000 Practice Questions
Over 1500 Flashcards
Up to 6 Full-length Practice Test
6 Months Access
Unlimited Personal Support

If you have any questions or concerns about the course, call or email us.
We're happy to help.
Email Support