MS in US. This is definitely a dream for millions of students (and their parents) around the world. If you're an international student who just finished college, you must have definitely thought about going to grad school. And more importantly, about pursuing a Masters degree abroad. 
Getting an undergraduate degree is definitely a major life achievement. However, it is often accompanied by the constant gnawing of the 'What Next?' question. As if the continuing anxiety of college wasn't enough, this constant forward-looking question is something that must be haunting you. They always say that college opens up a lot of doors but no one ever warned us that choosing which door to open is going to be super stressful and virtually impossible.
What Next?🤔
It is, of course, a difficult choice to make, if not one of the most difficult choices you'll ever make in your life. This is true, given that this is probably the first time you'll leave your family and your home country to live and study in a foreign nation. And while we cannot make that difficult yet rewarding decision for you, we are at your service to help you make an informed decision.
The two most obvious choices after undergrad are employment and grad school. While working right after college is not a bad option, undergrad degrees often do not prepare you with advanced technical skills. Skills that are required to land a high paying job. A masters degree is not only an advantage but also a requirement in order to settle into a professional environment. And then to successfully maneuver the ever-growing competition in the business world. 
So you agree that you need a Masters degree. And you've made a wonderful choice! 
But then comes the next question. Where should you pursue it? 🤔
Over the years, the obvious answer to this question has been the USA. In fact, the US is ranked #1 in the world for higher education. And that isn't surprising at all, because there's plenty of data supporting this. But is the situation still the same in 2020? 
What about Canada or Europe or Australia? While these are excellent countries — and there are many other great countries— to pursue your higher education, the question is whether it is still worth pursuing MS in US in 2020. 
Everybody you know and their cousin has already gone to study Masters in the US. So you naturally think that your goal right now is to pursue MS in US. And you'd be absolutely correct. An advanced degree such as a PhD or MS in US gives you exactly what you need to succeed in life — great education, amazing employment opportunities, and a better life in general.
The issue here, however, is that the political conditions in the US right now certainly don't make it easy to decide. With the US government and President Trump, in particular, taking a tough stance on immigration, there has been a general apprehension towards higher education in the US.
This article is an attempt to allay some of the apprehensions because most of them are not based on any evidence. Most of the things you hear from your friends, or in the news, are either a misrepresentation (fake news, as Trump would like to put it 😂) or a poor understanding of the US immigration system. 
Now, debunking those fears and apprehensions would require an entirely new article (or maybe even a book!). But the point of this article is to tell you why the US is still the number one destination for your Master's degree and why you should still choose to do your MS in US, over other countries. 
Still not convinced about MS in US? No worries, here are 15 reasons why the US should be your next stop for a Masters degree.
MS in US — 15 Reasons Why🇺🇸
Here are some important reasons why you should still consider pursuing MS in US now.
1. The Ivy Leagues
The US is home to the holy grail of education a.k.a the ivy league schools. We've all grown up hearing stories about Yale, Columbia, Harvard and whether you admit it or not, you too, have dreamed about attending these schools, and walking in their prestigious hallways, and cheering for their sports teams. I mean, who hasn't? 
These universities are the best in the world and their MA and MS programs are legendary. For instance, Columbia's Journalism Program, any engineering program at MIT, or an MBA from Harvard. These are some of the best programs in the world, and they attract thousands of super bright students from around the world. 
Ivy league schools are pioneers in all forms of research and academics. These universities are not just fancy names on your resume — being an alumnus from such schools can propel your credibility by a lot.
2. US Masters Programs Provide Great Learning Opportunities
While undergraduate degrees are entry points into a specific field, Masters programs are more like a deep dive into a narrow subject. Undergrad programs give you a wide range of options when it comes to learning, but they can sometimes leave one feeling confused since it can lead to too much information and three or four years is not enough to process all of that. 
Remember the saturation points you used to reach while studying in college? Masters degrees let you walk the extra mile — this is where you can attempt to explore your fields of study in much greater detail. 
An important characteristic of Masters in the US is that not only do you train to retain knowledge but you also work on producing new research and knowledge. 
US Masters programs provide adequate space for students to do so, unlike cramped schedules which are found in other countries such as India and China. This is not to say that MS in US is easy, however. Masters programs in the US are rather more practical, and the learning is more experiential. 
3. World-class Faculty
The faculty is quite possibly the most important element in any university. Uninspiring lecturers can completely ruin your college experience and lead you to hate a subject that you once loved. 
Given how competitive higher education is in the US, MS programs in the US actually have some of the best faculty and resources in the world. Most US university professors are also the cream of academia and have contributed to some of the most groundbreaking research over the past few decades.
Aside from permanent faculty, universities in America also boast of an esteemed panel of guest faculty and visiting professors from all over the world.
4. The GRE Test – A Fair Entry Point for Everyone
Okay, the moment of truth — have you ever actually been satisfied with your undergrad grades? It's alright if the answer is no.
The first two years are about figuring out exactly what and how to study and later it's all about how to not collapse under pressure. Clearly, it is not easy to score highly in undergrad — especially if studied in highly competitive schools in places like India or China. 
We have all pulled off that all-nighter paper that is a product of reading Sparknotes and a caffeine high. But now, you can breathe a sigh of relief because even though it is considered important, your undergrad GPA is not THE MOST important factors when you're applying for grad school. Yay!
In fact, to ensure that everyone has a fair chance of applying to universities of their choice — including the Ivy Leagues — the most important factor of your grad school application is going to be the GRE score. 
Now, the idea of sitting through a long, competitive exam might not sound appealing but it is really not as difficult as it seems. You can actually read our older posts that discuss in detail about the GRE and what it takes to get a good score on the GRE.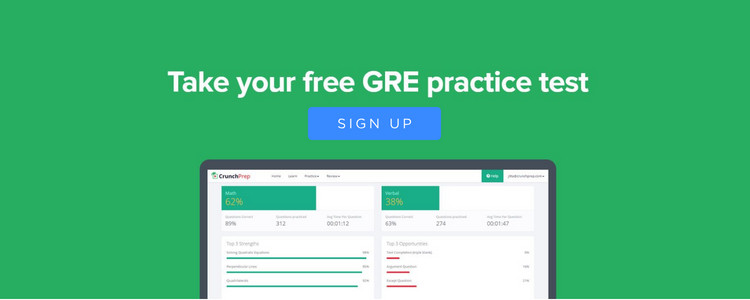 If you'd like to see how easy or difficult the GRE is for you, taking a free GRE practice test is the best way to do it.
5. Networking Opportunities
If the popularity of LinkedIn is anything to go by, today's professional sphere requires an expansive network of contacts. Graduate schools in the US are definitely the best places to make these contacts — professors, visiting faculty, alumni, senior grads, Ph.D. researchers, student club leaders, and other amazing people. 
Given that masters programs usually attract smart people from around the world, they provide a great space for you to have plenty of insightful personal interactions and build long-lasting professional connections. Grad schools also run student competitions and events that can help you get in touch with a vast diversity of students — and this allows for better networking opportunities.
A Masters program is also the place to socialize while building a strong and attractive self-profile. 
6. Specialized Training
While under-graduation opens one up to a broader spectrum of professional avenues, Masters is the place where the practical application of all theoretical knowledge learned is taught. 
Masters programs in the US often are rife with curricula that are conducive to such training. While most courses in an undergraduate degree equip students with a theoretical framework, this is the point from where Masters programs take things to the next level, as their primary goal is to inculcate practical and professional skills.
This allows for greater professional training in your chosen field, which you'll use to further your career many times over. Better skills = higher paying jobs and faster career growth.
7. Increased Employability
Continuing from the previous point, a specialized Masters degree will enhance your resume multifold. 
It is simply not enough to know the theory and the technical details of your course if you don't use them to stand out in job interviews. These are skills that are imbibed in masters programs and therefore many surveys in the US show that employability increase post a masters degree.
According to this Washington Post report, jobs requiring a master's degree are expected to grow at a rate of 21.7% by 2020.
8. Greater Financial Prospects
While not all of us like to admit it, a major enticement in any job profile is the pay package and how quickly you're going to climb the corporate ladder. 
And honestly, if you've completed your MS in US — of course, from a reasonably reputed university — you'll be in great demand anywhere in the world. 
And the data actually supports this. "Many masters and doctoral degree holders earn a median six-figure salary." This is much higher than the median of an average worker. So it is safe to say that, in addition to better employability, a masters degree ensures that the job you eventually settle for is a well-paying one.
9. Wider Research Arena
Undergraduate degrees are the first of many stepping-stones in a students' life. But, three or four years is not enough to get acquainted with all major contours of a specific field. 
If we're really being honest, how many of us actually had enough time and space to assess and study topics with leisure? 
You might remember how hectic college was — by the time you figured out there's something that you actually liked, it was time to move on to the next course. 
On the other hand, in a Masters program, there is enough time to study and research your particular fields of interest — especially because you already know what you're going to study in detail. For example, if you're a Computer Science student applying for MS in US, you can pick and choose what you're going to specialize in— be it Networks, Machine Learning, IT Security, etc.
And that is why MS in US is a great option for STEM degrees in particular — not only in terms of the resources but also the time and space available to graduate students. Indeed — working on a single thesis, as opposed to many papers, allows you to gain a greater comprehension of the field that you're about to enter.
10. Access to the best libraries and resources
Masters programs are a lot about self-study and if you're going to really stand out from the crowd, you'd need access to the best resources. 
Libraries, therefore, are vital to any university. Whether you're looking for books on the latest technology, that perfect conclusion to the most nerve-wracking paper in your life, or some much-needed afternoon nap, you can only find them in libraries. 😉
Universities in the US are almost always known for their massive, well-stocked and well-cataloged libraries. It is also quite a commonly known fact that something as expansive as the MS in US requires a ton of resources for experimentation and practical learning. 
And if you're going to one of those top grad schools in the country, you can be sure to find well-equipped labs. Universities in the US also have some of the most sophisticated online open academic resource portals. 
11. Cutting-edge technology and infrastructure
The US is the world leader in all things technology and it translates to education as well. The fact that Silicon Valley is in the US helps American universities be at the top of their tech game.
If you're interested in pursuing a career in tech or science, MS in US is the best option for you because of the sheer magnitude of infrastructure involved in university education. 
Most top-ranked universities boast of the best facilities such as tech areas, innovation labs, incubation centers, computer laboratories, and plenty of other great avenues to learn and experiment. 
Learning also needs to be complemented with good infrastructure that allows one to unwind — through art, sports, and other fun clubs.
12. Summer School and Electives
While learning is important, it is necessarily not enough. An interdisciplinary elective course — offered within most grad school curricula — ensures that the education received is not isolated. 
For instance, many courses within MS in US are always interspersed with related electives that are very important to embellish your resume.
Most top US universities also offer amazing summer school courses that you can make use of. Whether you want to learn a foreign language, a computer language, or incubate your startup idea, summer school is the best time to do it!
13. The US is a Cultural Hotspot
America is one of the most culturally diverse countries in the world. Your life as a masters student will obviously not be limited to the four walls of your classroom. 
The US is, therefore, the perfect place for you to mingle with people from dozens of cultures. Whether you'll end up with lifelong friends from 10 different countries, try different cuisines, or learn how to say hello in 30 languages, you're going to end up a more 'cultured' person at the end of the day. 
Being a country of diverse people, the US also gives you a lot of reasons to appreciate a great variety of art. That does not necessarily mean standing in an art gallery trying to decipher the meaning of an obscure painting. The rich culture of music, dance, art, food as well as history provides the perfect blend for an enriching educative experience. Also, it doesn't hurt to have access to great concerts, sporting events, and other spectacular events like Burning Man and Coachella.
14. Diversity on Campus
Speaking of diversity, there's plenty of it in the classroom as well. 
In fact, the classroom is an essential component of grad life. Your average classroom in a US university encourages a celebration of diversity. And at the end of the day, you come out a better person in general. Why? Because you'll be learning a great deal by interacting with people with different points of view.
In a world that treats people differently based on gender, race, nationality among other factors, the university — which in fact is a microcosm of the real world — will expose you to other viewpoints. The diversity of the American campus provides unique insights into different individuals. It will give you the chance to view life from a variety of lenses.
15. Clarity and Contentment
This word was especially elusive in undergrad. Do you remember the last time you were content especially with what you're studying? Not going to lie — a Masters program is by no means a paradise where all your problems will be automatically solved and anxiety will disappear. 
But it will definitely offer you something undergrad did not — clarity. Remember being confused about your future after your undergrad? You'll now hopefully have a better sense of what you want to do. As you receive your Master's degree on graduation day, you will have garnered an experience that you'll cherish for a lifetime.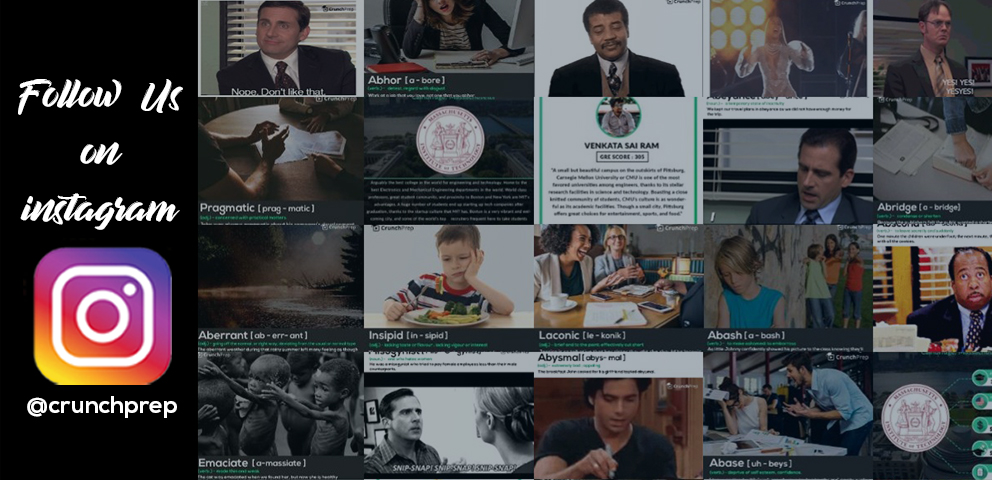 Now It's Your Turn
Now that you've been well informed about the benefits of pursuing MS in US, it is time to transform your grad school dreams into reality. Reading through all the above reasons would have made you realize that the US is the best. And if that's true, then here's what you should do right away!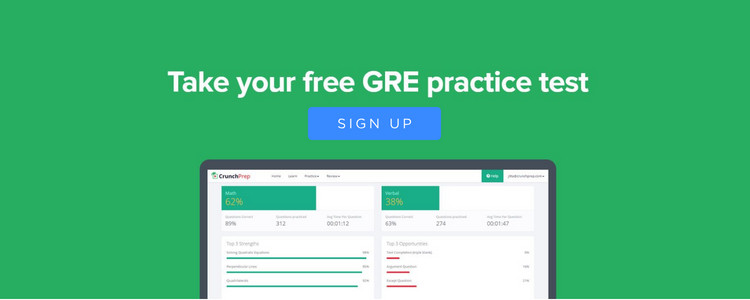 Taking a free GRE practice test helps you understand your time management, how far along you are with each of the sections, what you're great at, and what needs to be worked upon.
Don't let something such as a fear of failure stop you from accessing the best there is. It will not be easy but it is also not impossible. If even a few of these reasons convinced you of preparing for the GRE, we're here to help you in making that dream of yours come true.